It's Ticker Time again! The GYA Annual General Meeting (AGM) is only 14 weeks away.
We are happy to welcome you to this year's edition of the AGM News Ticker, the GYA's special newsletter that will help you prepare for the 2020 GYA AGM and International Conference of Young Scientists.
In the coming weeks, there will be eight issues in total – full of information about the AGM, the GYA, our guests and our location this year, travel and packing tips, information about the host country and inspirational thoughts from outgoing members and members who joined the GYA one year ago.
All information on the AGM and Conference is collected for you online, including tickers, calls and an up-to-date programme: https://agm.globalyoungacademy.net/. So make sure to save it as a bookmark and check back often.
This first issue of the Ticker will introduce the AGM, provide a brief overview of the GYA, and offer a first introduction to this year's location: Kolkata, India.
If you have further questions, comments or even last-minute requests on what the upcoming Tickers should include, then please contact Kirsten at the GYA Office ().
Early bird means easy organisation
Have you saved the date yet? This year's AGM will begin on 8 June 2020 and run until 12 June 2020. Should you wish to take part in pre-AGM workshops and seminars, please consider this when making travel arrangements.
Have you registered yet? If not then please visit our registration site and do so now. Members, Alumni or Advisory Board members should use this registration form.
If you have any questions about registration, please contact us at the GYA Office ().
Remember: Apply for your visa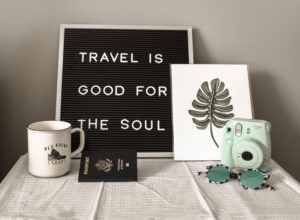 With a little more than three months to go, once you have registered, it is time to apply for your VISA, should you require one to travel to India.
Check this page provided by the Indian government (https://indianvisaonline.gov.in/evisa/tvoa.html) to see if you are eligible for an e-visa. The type of visa you will need to take part at the AGM is the e-Conference Visa. We highly recommend using the official online service rather than private providers.
To apply for it, you need a letter of invitation as well as political and event clearance from the organisers (via the GYA Office). Please head over to our AGM Microsite to find out how to obtain this letter of invitation: India entry information: Visa & Vaccinations
If you are uncertain about what documents you need or any of the technicalities involving visa application and subsequent traveling to India with it, we highly recommend that you check with your embassy to find out which documents you need.
The e-Conference Visa is valid for 120 days and must be applied for no less than 4 days in advance of your travels. Ensure that at the time of travel your passport is valid for at least another six months.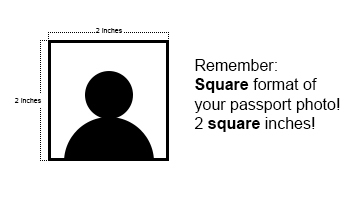 Furthermore, please note that you need a passport photo with equal width and height. This is not the standard passport format. An image in colour, of 2 x 2 inches (51 x 51 mm) is required.
Please prepare carefully as the GYA Office cannot reimburse costs you face due to incomplete travel arrangements.
What happens at an AGM and Conference?
The Annual General Meeting (AGM) – is the main annual event of the GYA. It is a large working meeting: members gather once a year in order to engage in capacity building, networking and collaboration in existing working groups, as well as to forge new activities, discuss the future of the GYA and elect the GYA's executive committee. AGMs are integrated in an International Conference of Young Scientists, where members discuss a theme of global relevance from all disciplinary perspectives, present their own work in "Lightning Talks" and interact with renowned external speakers and GYA partner organisations.
We highly recommend taking part in as many AGMs as you possibly can. Why, you ask? The opportunity to meet fellow members all in one place at this scale only arises once a year. The AGM is an incredibly energetic, positive and engaging event. It helps you to fully grasp what the GYA is, what it does and how it can help you in your career and personal life, and how you can contribute during your time as a member.
See here for the latest version of the AGM programme: AGM – Conference Programme 2020.
Would you like to read up on last year's AGM and Conference in Halle, Germany? Then you can check the event information here: https://globalyoungacademy.net/events/agm-2019-anniversary-conference-and-meeting/.
What does the GYA do?
The vision of the Global Young Academy (GYA) is to give a voice to young scientists around the world. In its ten years, the GYA has accomplished a lot to achieve this vision, through the activity of its members and the strength of its network. The GYA develops, connects and mobilizes young talents from over 83 countries and across disciplines. Moreover, we empower young researchers and scientists to lead international, interdisciplinary, and inter-generational dialogue with the goal to make global decision making evidence-based and inclusive.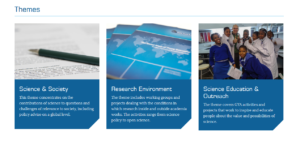 If you want to know more about what the GYA does, see our activities pages, divided into the following four themes:
Science and Society
Research Environment
Science Education and Outreach
GYA and the United Nations Sustainable Development Goals
You can also view our YouTube channel for recent videos of some GYA activities.
Who organises the AGM and Conference?
GYA members! Together with the GYA Office, the Executive Committee and local partners and hosts, members work hard to bring members together each year.
LOC stands for Local Organising Committee. GYA members from the host country, often together with young scientists from the host country's National Young Academy, raise funds and awareness, coordinate the venue and all local aspects of the meeting.
The POC is the Programme Organising Committee. These are members of the GYA from around the world who design the international conference and ensure that the AGM programme is diverse and well-rounded.
You can meet the members organising this year's AGM here: AGM Site - Organiser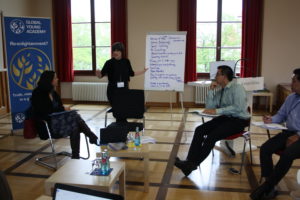 Conference Call: Lightning Talks
The Lightning Talks are a highlight of every AGM. So use this opportunity and introduce us to what you do and why. Find out how on this page: Member Lightning Talks 2020
To give you a better impression, here is GYA Executive Committee Member Anina Rich (Macquarie University, Australia) speaking about the most fascinating of all human organs - the brain.
So do not hesitate and submit your abstract to be a part of the AGM 2020 Member Lightning Talks now.
More Conference Calls
Facilitator Training: The GYA Science Leadership Programmes are advancing to the next level. Not only can you become a leader, you can also help facilitate knowledge by becoming a mentor. Read about this incredible opportunity here: Facilitator Training 2020
Call for Panelists: Join one of the many panels at the AGM as a panelist. Find out how to now: AGM 2020 Call for Panelists
Member Lightning Talk: Use the AGM to introduce us to what you do and why. Find out how on this page: Member Lightning Talks 2020
New Member Science Leadership Workshop: Don't miss out the chance to engage in our SLP workshop for new members right before the AGM begins. More information is posted here: 2020 Pre-Conference Science Leadership Workshop for New Members
The AGM Travel Guide
Getting to know Kolkata – An Introduction
Kolkata is the third-biggest city of India with approximately 4.6 million inhabitants. It is the capital of the state West Bengal, which is located in the Northeast of India close to the border of Bangladesh.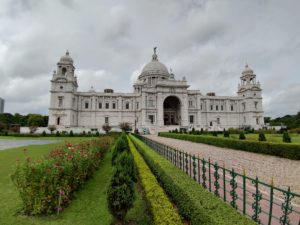 Kolkata, in many parts of the world, used to be known as 'Calcutta'. The different spelling relates to the colonial past of the country. The British renamed many cities to simplify pronunciation. In the 2000s, the Indian government decided to restore the original names.
The India Special articles - brought to you by Kerstin Meenen

Kerstin () is one of the student aids at the GYA Office in Halle / Germany. She has travelled India and put together a collection of information to give you an impression of how interesting and fascinating India is. So each week, we will include a link to an additional article chock-full of all kinds of things to know about our AGM host country.
This week: Introduction, more about India, about Kolkata ... and lots of colours: India Special - Namasté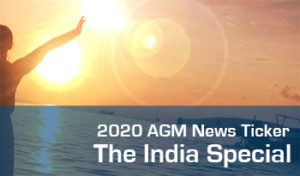 Your first time in India? Travelling tips.
The Language
As there are about 100 languages spoken in India, people from different areas within the subcontinent might speak different languages with different roots and cannot understand each other. Therefore, English is used to overcome the language barrier and Indian English counts as one of the official languages of India. This is also helpful for international travellers as most signs are labelled in the local language as well as in English. Besides, most of the locals are able to speak and understand (at least the basics of) English and many of those are as fluent as a native speaker.
The languages most commonly spoken in Kolkata are Bengali and Hindi. However, with English you will usually get by fine in shopping malls, offices, restaurants and so forth.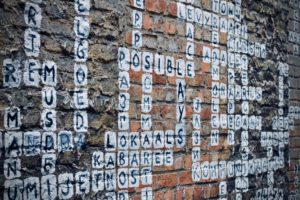 If you want to read up on Indian English we suggest checking out the Wikipedia site on it: https://en.wikipedia.org/wiki/Indian_English
GPS, maps and some WiFi
We recommend downloading an offline-map for Kolkata on your favored maps phone app. Since GPS does not require mobile services, using such an offline map can help you find your destination. At airports, you can expect free Wi-Fi in some form. However, in India free Wi-Fi outside the conference venues or hotels is not overly common.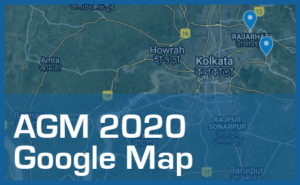 We have once again created a Google Map for you. You can either click on the picture or on this Google link to get to know Kolkata a little more. We will constantly add information to it so we recommend you regularly check it.
What to pack
Wardrobe for hot weather and air-conditioned interiors
It is safe to assume that your stay in Kolkata will be a rather warm one. So while the weather in the region remains constantly hot throughout the year, June can be expected to be the hottest month, averaging approximately 36° Celcius. Additionally, Kolkata's monsoon season starts in mid-June so heavy,spontaneous rainfalls might occur.
Constantly hot weather usually goes hand in hand with use of air-condition systems. Thus, make sure to pack accordingly with thin jackets, scarves or cardigans to complete your favoured wardrobe. Coming out of the heat into cool interiors might otherwise have you contract a cold. Furthermore, do consider that spontaneous rainfalls might surprise you.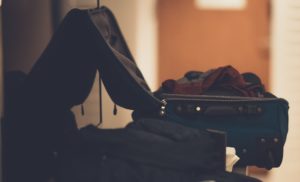 Power bank
Power banks are portable electricity sources for all your hand-held gadgets. As a power outage may occur bringing a (high-capacity) power bank with you is something you should consider when packing. It may not only help during down times but can come in handy during long hours of travelling to keep your phone and other gadgets charged.
Inspirational quotes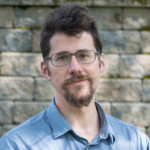 Alexander Kagansky
(Far Eastern Federal University of Vladivostok, Russia) joined the GYA as a new member in 2015.
I am grateful to everyone who has made and is making GYA possible, and I truly enjoyed AGMs. It is is a rare chance to see a bigger picture of humanity through academic eyes. Mix of disciplines and geographic origins is an attempt to have an evidence based unbiased dialogue, which seems a rational first step to make this poor planet a better place. Whether me and other members can take the next step and whether it could plant good seeds to heal the planet is an open question.
Thank you for your time. That's it for this first Ticker issue. We are already working on the next one, coming to you on 11 March 2020. Let us know if you have any questions or suggestions by simply sending an email to Kirsten () or Kerstin ().
Update (02 March 2020) - We are postponing the upcoming Ticker by a week. So the new release date is 18 March 2020 to be better able to communicate how planning of this year's AGM will proceed.
See you in June!
Help us spread the word on Social Media
Tweet, share, repost as much as you can.