It's finally here! For new GYA members, the first part of the e-AGM has already started. They are in the midst of an online new member science leadership workshop as you are reading this. Starting next week, the first Spotlights are posted in the e-AGM agenda. So don't miss out!
This Ticker is all about the e-AGM agenda, and how to navitage it on our event app, Whova. Don't worry, it is a self-explanatory app. Many of your fellow members (and alumni) are already there, starting conversations and connecting to one another.
Most importantly: Join the e-AGM on Whova
Sessions: Spotlights and LIVE

First, the agenda is full of Spotlights: Topics highlighted which you can visit at any time - these will be full of content, so bring a tea or coffee and some reading/watching time. Browse through these to see how you can interact. Not all reports and videos are linked yet, so if you see a more or less empty page, come back to it after 2 June. Attention: some Spotlights also harbor LIVE water cooler meeting times, or LIVE Working Group meeting times. Click through the topics to create your own agenda.
One of the important business aspects of an AGM is EC/CC elections. During the week of 2-5 June, please check the Spotlight "Meet the EC/CC Candidates" often, to find new candidates, read and watch their pitches, and connect with them if you have quesitons or want to get to know them.
Next, let's focus on the 4 LIVE sessions of the e-AGM: what, when and how.
8 June – Official Opening of General Assembly Meeting + New Member Inauguration
What: All members are invited to join Connie and Koen, GYA Co-Chairs, live for online inauguration of new members. The Co-Chairs will introduce new members, new members' six-word introductions will be broadcast, and there will be a chance to chat with everyone who joins after the presentation.
When/How? See the agenda for 8 June in Whova and join the call, from 10:00-10:30 UTC.
9 June – GYA Strategic Direction
What: The aim of this session is to generate ideas on how we can implement the GYA's upcoming strategic plan. As members and alumni, you have consulted on the draft Strategic Plan and your input is currently being integrated into a final draft. This session intends to clear up any remaining questions and look together towards the next five years.
When/How? See the agenda in Whova and join the call, from 12:00-14:00 UTC.
10 June – GYA Structures and Processes
What: The GYA, as a global organization of young scientists, is increasingly gaining recognition and impact in a dynamic and fast-changing global science landscape. As a consequence, the GYA itself needs to adapt, and this in turn implies strengthening existing structures, introducing best practices and adapting processes in order to prepare for growth.
Because the GYA is a member-led organization, we expect the members to take the lead in identifying processes that need to be adapted and in contributing to making these changes
Discussion aims to identify areas of further improvement within the GYA structures & procedures, and brainstorm ideas for such improvements.
When/How? See the agenda in Whova and join the call, from 12:00-14:00 UTC.
11 June – GYA Focus Areas 2020/2021
What: The GYA Strategic Plan details how we collaboratively address global challenges to realise our vision of "Science for all; Science for the future". Above all, it is crucial to recognize that GYA activities are driven by our members' interests while at the same time we need to bring some direction and realism to our ambitions. The Strategic Plan is open-ended. The AGM is always a good moment to take the pulse of our members' interests and thus an ideal opportunity to make the strategic direction of the coming year 2020/2021 more concrete.
The aims of the discussion are to:
Brainstorm for possible topics that we can work on together during the year
Decide on one or a few topics
Identify some first action points
Identify small teams of members that can take these initiatives forward.
When/How? See the agenda in Whova and join the call, from 12:00-14:00 UTC.
Prior to the session: write down your ideas and see other members' ideas on the community board here: https://whova.com/portal/webapp/annua5_202006/CommunityBoard/topic/317001/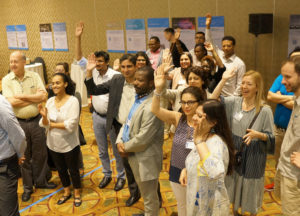 Flashback to AGM 2018 in Thailand. Photo: James Curtiss.
A little Q&A about the e-AGM platform

By now you should each have received an invitation to log-in to the GYA e-AGM platform on Whova in your e-mail inbox. Reports by the EC and working groups, videos and other content will be uploaded here over the next 2 weeks, but you can already download the mobile app and start connecting with other members in different ways.
Q: I see weird timespans for sessions? Is this correct?
This is correct. The weird, long sessions are Spotlights, not live sessions. Spotlights are repositories of information: they highlight the most important aspects of the GYA, with documents, reports and videos for you to view and review. Some of these Spotlights will contain subsessions, for example for different working groups. These Spotlights are set up as almost a full day in the agenda, but they are accessible before and after the times listed.
The other elements on the agenda are LIVE sessions that happen in real time. Any session that carries the word "LIVE" means there is a Zoom channel attached to it where you can either talk to someone, or attend a discussion.
Q: Live sessions? With video and such?
Yes, but.... When you attend the large Live Sessions (General Assembly on 9, 10 and 11 June 2020), we suggest that you keep your video turned off. Some of your fellow members might not have a connection that can handle large numbers of participants broadcasting.
A good rule of thumb is to activate your video when you speak, and to de-activate it when you are listening to someone else.
Q: Is this my timezone? Or the Office's?
It might be either or. When viewing the agenda, Whova will either show you that it's displaying times in your local timezone, or you will find a link saying "Switch to local time zone". This should help you navigate.
Also do note the option to build a personal agenda to keep track of all the sessions you would like to attend. Furthermore, using the option to denote that you are taking part will help the Speakers and Office to better prepare for the sessions. Thank you.
Q: Can I schedule a virtual meeting myself or do I need to ask the Office staff?
Both ways work. Through the phone or browser app you can get to the "Virtual Meets" section where you can easily set up and schedule a place to meet with fellow GYA members. These Virtual Meets even come with a built in Zoom option – so you are completely independent from the Office (and can of course schedule even outside Office hours).
If you would prefer to go through us, please send an email to Anna-Maria at the Office for Working Groups and other activities, or to Kirsten for all other meetings. We will set up a meeting for you on the Office Zoom licenses.
Q: Will we use collaborative documents?
Yes. Please be aware that GoogleDocs will be used as a platform for collaborative documents throughout the 2020 e-meetings.
Important Note: In order to edit a document, you need to be logged in on Google. Otherwise you can only view the documents.
Q: How/When can I reach someone from the Office?
At least one member of staff will be available from 2 June to 12 June (on weekdays) between 6.00 and 16.00 UTC for remote support. Outside of those hours, please expect a delay in the reply.
To be sure to reach someone, write to the GYA e-Meetings Helpdesk email address. It sends an email directly to our Office Teams installation and EVERY Office member has access to it. Alternatively, you can talk to someone directly in the daily Live Helpdesk sessions in the agenda (see the agenda on Whova). Jim from the Office will be in attendance and accept your questions to either answer them or pass them on to whoever from the Office can help you best.
Q: Can I have Whova on more than one device?
Most certainly but behavior might be a little strange. For example, you may be prompted to post a second ice-breaker. Ignore these prompts if you are indeed looking to install the app on more than one phone (or handheld of any kind). You sign in using the same account on any device.
Q: The app won't let me access attendee profiles in the browser.
That's right, please note that profile and some of the networking features of Whova are exclusive to the phone app.
Q: The session titles are long.
Click your way into the session itself for the full title, to be fully aware of what a session is about.
Q: Anything else I need to know about Whova?
Enable Notifications so we can send updates and announcements directly onto your screen to see as soon as it happens.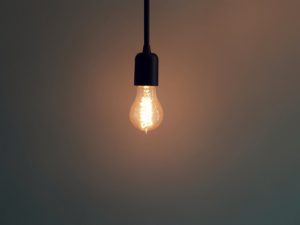 Call to Action
The agenda has everything you need for this year's e-AGM. The Spotlights contain links to documents and videos for you to view and review. The Live-Sessions contain information about how the session will be run and how to prepare. You can access them as soon as content has been added to the site.
Look out for polling!
Whova has a polling feature which we will be using for certain sessions. If you see a poll show up please be so kind to use your vote. You will only see the poll if your vote is needed.
Check out the Q&As
Every session put onto the agenda can have a Q&A to go with it. These Q&As will be instrumentalised throughout the e-AGM. They cannot only collect questions, but help you (and us) to collect thoughts and ideas and then rank them (with upvotes, or likes).
Plan ahead
Check the e-AGM Agenda and reserve time now.
Have Zoom ready
We are using Zoom for our live sessions, out of which many will make use of the breakout room functionality. In order to be able to use the breakout rooms, you need to have Zoom installed rather than running it through a browser.
Introduction to the GYA Advisory Board

The GYA's Advisory Board (AB) is a body composed of outstanding senior scientists and science managers. They provide insight and advice on many of the ongoing activities, support the GYA in forming connections to important institutions and offer overall guidance. See a list of all the current and past Advisory Board members on the GYA website Advisory Board page.
We look forward to connecting with AB members even without an in-person meeting; some AB members will join the e-AGM!
Repeat Calls

Run for Executive Committee or Co-Chair!
See the full call, description of EC/Co-Chair jobs and how to submit a pitch to the Nominations and Elections Committee here:
https://intranet.globalyoungacademy.net/wp-content/uploads/sites/2/2020/05/Call_for_nomination_2020.pdf
How will EC and CC candidates connect with voting members?
Candidates are encouraged to each identify 1-2 one-hour time slots that fit their schedule between 2 - 9 June 2020, when they will be online and members can join a Zoom call to talk to them. Members will be able to see these meet&greet times of individual candidates in the agenda.
For candidates: you can either set up the call(s) yourselves and send the link to the GYA Office and we will post it on the Elections page with your pitch, or we can set up the call(s) for you with advance notice.
For voting members: A sub-session (page) will be dedicated to each candidate. Here you will find the written and video pitches, and link(s) to candidate meet&greet times (zoom room link). You can send private messages to candidates, or comment and ask questions on the community walls.
GYA Executive Committee 2019/2020. Photo: Markus Scholz.
Member Lightning Talks
What do you do and why? Create a short video, prepare a slide or two, and submit your talk now. Find out all the details here: Member Lightning Talks. Do you need some guidance? See members' valuable tips on preparing your short talk here.
Informal introductory videos
Introduce yourself as a member of the GYA and what you do in a short video (less than 2 minutes), for your fellow GYA members to have the opportunity to meet you.
How to record and upload videos? See: https://agm.globalyoungacademy.net/howto-masterlist/
How to upload videos directly to the Office? See the GYA Media Collector
North-South Interdisciplinary Project Grant
This GYA grant seeks to support the development of small-scale, innovative, curiosity-driven, blue-sky, exploratory research pilots or prototypes that unite researchers in developed and developing countries and cross-disciplinary boundaries. Each year, the GYA can grant up to 10,000 EUR to the selected project. Applications for this GYA project grant must be submitted by Sunday, 28 June 2020. Read more about the grant and how to apply here.
Taste of India

We hope you saw the paratha recipe provided by GYA member Arya Shalini Subash (Food Engineering and Technology Department Institute of Chemical Technology, India).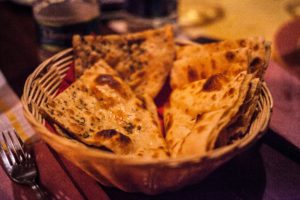 If you haven't tried it out yet, you can watch this instructional video made especially for you by Shalini: https://www.youtube.com/watch?v=q6s0TURzK0U&feature=youtu.be
Link to recipe here: https://agm.globalyoungacademy.net/wp-content/uploads/sites/17/2020/05/Paratha.pdf
Inspirational Quotes
Alex Godoy-Faúndez (Universidad del Desarrollo, Chile joined the GYA as a new member in 2015.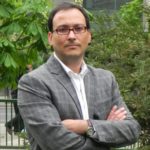 "The GYA has been the window to get out into the world and the link with beautiful people fighting day by day for the same issues in a globalised world... fostering to early career academic"
Thus, Ticker #6 comes to a close. This will be this year's final, full issue of the AGM Ticker. Next week we might have a shorter one for you with more details on how the live sessions will be run.
Keep your eyes (and inboxes) open as we will send you more information as we head into the GYA's first, full-fledged e-meetings.
Remember, never hesitate to contact us at the Office. Either email directly or use our special e-AGM to reach the entire Office through our internal system.
Sending all the best, and a heartfelt 'stay healthy'.
Your GYA Media Officer,
Kirsten