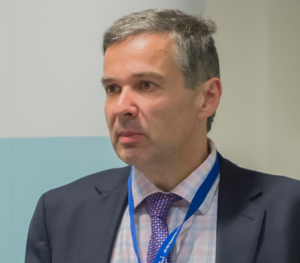 David Mair
Head of Unit H.1 in JRC at European Commission
David has worked for the European Commission since 1995 and in the Joint Research Centre (the Commission's science and knowledge service) since 2011.
He is since July 2016 Head of one of the Knowledge Management Units, responsible for research and training on evidence for policymaking and for managing geographic knowledge.
Between 2011 and 2016 he was responsible variously for the JRC work programme, science advice to policy and for foresight. From April 2015 to December 2015 he was Acting Director for Policy Support Coordination.
From 1998 to 2011 he worked in DG Health and Consumers, involved in policy strategy, enforcement issues and consumer research, data and statistics. From 2007 to 2011 he was Head of Unit for consumer market monitoring and analysis, responsible for the Consumer Markets Scoreboard and work on consumer behaviour. Before the Commission he worked for the UK Treasury in Brussels and London and has also worked in the City of London as a corporate financier and in the British Army. He studied History at Cambridge University. He is married with two daughters.