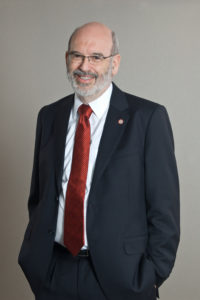 Sir Peter Gluckman
Founding Chair of the International Network for Government Science Advice (INGSA)
Professor Sir Peter Gluckman ONZ FRS is the founding chair of the International Network for Government Science Advice (INGSA), President-elect of the International Science Council, and was the first Chief Science Advisor to the Prime Minister of New Zealand, having been appointed in 2009. He was formerly Science Envoy, Chair of the APEC Chief Science Advisors and Equivalents group and coordinator of the secretariat for the Small Advanced Economies Initiative.
Peter has written and spoken extensively on science-policy and science-diplomacy and science-society interactions. He is head of the newly established Centre for Science in Policy, Diplomacy and Society (SciPoDS), a research centre and think-tank at the University of Auckland.
He trained as a pediatric and biomedical scientist and holds a Distinguished University Professorship at the Liggins Institute of the University of Auckland. He has published over 700 scientific papers and several technical and popular science books. He has received the highest scientific (Rutherford Medal) and civilian (Order of New Zealand) honours in NZ, and numerous international scientific awards. In 2016 he received the AAAS award in Science Diplomacy. He is a Fellow of the Royal Society of London, a member of the National Academy of Medicine (USA) and a Fellow of the Academy of Medical Sciences (UK).