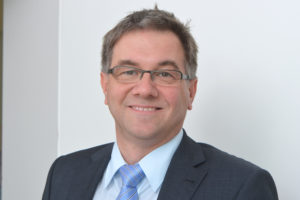 Rainer Godel
Director of the Centre for Science Studies at the German National Academy of Sciences
Rainer Godel is the head of the Leopoldina Centre for Science Studies (since 2013) and adjunct Professor of German Literature at the Martin Luther-University in Halle (Saale). Before joining Germany's National Academy, he served as scientific coordinator in the Research Network "Enlightenment – Knowledge – Religion" and worked as a Feodor-Lynen-Fellow of the Alexander-von-Humboldt-Foundation and Max Kade Professor at the University of Wisconsin-Madison.
His area of expertise ranges from the topic of modernity and the popular in early 20th century to issues of literary theory such as the relation of knowledge and non-knowledge. A main research field has always been the relationship between literature, philosophy, and the sciences, especially in the era of the Enlightenment.
He has published and edited more than ten books (such as Vorurteil – Anthropologie – Literatur, 2007, and, as co-editor, most recently Ordnen – Vernetzen – Vermitteln, 2018), and articles on a wide range of literary, philosophical, and historical topics, most recently Metapher (als Metapher) des Nicht-Wissens; in: Archiv für Begriffsgeschichte 59 (2017) and L'esprit de controverse: comment Goethe et Schiller ont inventé la « Weimarer Klassik » ; in : Revue internationale d'étude du dix-huitième siècle (RIEDS) 3 (2017). Since 2012, Rainer Godel is co-editor of the Yearbook of the International Herder Society.