COVID-19 and the first e-AGM
The global situation due to the COVID-19 outbreak is affecting us in so many ways. Life is currently lived in a much smaller circle of people, so much of it has moved online. This year's Annual General Meeting (AGM) will follow the same path. Since we are unable to hold the AGM and conference as we usually would, selected meeting elements are going to take place digitally. On our website and in your email inbox, the Executive Committee and the GYA Office are hitting the ground running and have begun planning for e-meetings.
Reminders
When have you last logged into your account at the GYA Website? If you do not have your account details handy, now is the time to go look for them or request them from the GYA Media Office. Contact .
We're stepping onto uncharted territory: Save the date and pre-register
Please note that certain things can at this point not be done as effectively as we would normally conduct them. You may receive several sign ups, several save-the-date emails. Please bear with us, and instead see it as an opportunity to help shape something new - the first ever GYA e-AGM - that the GYA has not yet done at such a scale before.
Here is the timeframe for this year's e-AGM and its supporting activities:
26-29 May: pre-AGM science leadership workshop for new members
8-12 June: e-AGM
June/July (dates to be confirmed): e-Conference 'Heal the Earth: Sustainable Development Goals in a Changing World'
Because of different time zones and the demanding nature of online meetings, we will not schedule full day meetings during the AGM week. But if possible, please reserve this time for meetings and interaction (synchronous and asynchronous) with GYA members, alumni and Office staff just as you would have done had you flown to India.
Speaking of India, we are all very sorry not to be meeting in Kolkata this year! The unique environment and local flair all participants would have experienced will be missing from an online meeting. To compensate at least in small ways for this, we will try to continue to connect to our would-be host country. For example, we will still endeavour to include speakers from India and work with young scientists there for the e-conference, and LOC members may supply us in upcoming News Tickers with a recipe or two to cook Indian food in your own home during the e-AGM.
What to expect at an e-AGM
For the full information on what's what and what to expect, please head to our AGM Microsite. The article can be found here:
Pre-Registration: We need to hear from you
To effectively plan this meeting - especially considering how globally wide-spread the GYA network is - we kindly ask you to please indicate your availability AND help us out by answering a few questions about your location (time zone) and possible technological limitations. This information is crucial, especially for planning live e-meeting elements.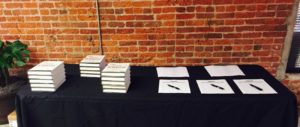 If you are a new GYA member in 2020 and have already filled out a survey, please still indicate your availability for the week of 8-12 June for the e-AGM here:
New member online science leadership workshop
Lightning Talks – timeline and how to submit
Lightning Talks are one of the favourite components of AGMs. Members get to introduce themselves and what they do in their daily research and work. For an e-AGM, this is even more important!
To give you a chance to get to know each other virtually, we would like to make as many talks available as early as possible.
Head to our AGM Microsite to find out more about Lightning Talks, how to prepare them (tips from members), and how to submit them (preferably by 15 April): https://agm.globalyoungacademy.net/member-lightning-talks/
GYA Working Groups & Incubators at the e-AGM
Find out all about GYA Working Groups and Incubators at the e-AGM in this special release:
Log into the Intranet
More than ever, your login data for the GYA Intranet will be of crucial importance. Hop on over, log in now: https://intranet.globalyoungacademy.net/
Why? Because we will use our Intranet as a basis for the e-AGM. Lots of functionality will be added through cross-linked platforms, however – it all starts on our own website.
You don't have your login data? Not to worry. Send an email to Kirsten or Kevin at the GYA Office under so we can look into it and reset your password and email you your login username.
While you're at it: Head over to your profile (the link is called "Edit Profile") and update your data, as your online profile will basically be your ID card for the e-AGM.
How to prepare for the e-AGM - A Checklist
Here, in this Ticker, we will start a checklist for you about how to best prepare for this year's e-AGM and conference. The list will grow as we go along, and on our AGM Microsite we will update it and treat it as a master list for all things e-AGM.
Find the checklist here:
Inspirational Quotes
Joachim Altgaier (RWTH Aachen University, Germany) joined the GYA as a new member in 2015.
'The Global Young Academy is a much needed addition to the international institutional research landscape. It adds very important underlooked and neglected issues to international exchanges of science and research institutions and especially so in international science policy advice. It provides a forum where young scholars and researchers of all nations and backgrounds can voice concerns and problems but also help to contribute to international solutions. It is a very big strength of the Global Young Academy to have a global perspective and not only to focus on a specific region of the world. Most of the challenges that humanity has to face these days are of global nature and don't stop at national borders. However, before researchers can work on global solutions they first need to create international cooperations and networks and get to know each other, and it is an important task of the Global Young Academy to bring scientists and researchers of various backgrounds and contexts together. In this sense it is not only an international but also an interdisciplinary endeavor. For me being a member of the Global Young Academy meant meeting and exchanging with very thoughtful, creative and impressive young researchers and scholars of all kinds of scientific backgrounds from all around the world, which has certainly expanded and broadened my own horizon, perspecitives and views and I have personally and intellectually greatly benefitted from these exchanges.'
A word from your Media Office
Please take your time to read and digest all the new information provided in this ticker. It might be the second issue this year, but it's like we are starting from scratch.
Your input is more than welcome. Please contact us at the Office (specifically ) with your questions, thoughts and further input. This is a a strange and yet exciting new time. The GYA is venturing into its first fully digital event. Let's make it a wonderful one!
Sending all the best, and a heartfelt 'stay healthy'.
Your GYA Media Officer,
Kirsten