Every year, preparation is an incredibly big and important part of getting reading for an AGM. This year, it is nothing like ever before. Instead of looking at travel and accomodation arrangements, we are in front of the computer, testing software and platforms and reinventing well-known and liked formats of the AGM all over again to fit into an e-meeting setting.
Reminders
Register today. Let us know today whether you will make the time to take part in the e-AGM. This is, of course, not a full time endeavour. While some elements will be held as live sessions, there is quite a lot that you can read or do or comment on in your own time. To find better time slots for scheduling live-sessions we need to hear from you.
Please remember that you are part of the GYA's General Assembly, and its meetings are your floor to weigh in on decisions and thus where the GYA will go from here. So please do take a moment and head to our registration form here: https://globalyoungacademy.net/agm-pre-registration/
Before the e-AGM: A Special General Meeting (SGM)
We do have a lot of exceptions to our normal proceedings this year – one of them is being unable to hold an in-person meeting due to the Covid19 pandemic. To allow for a virtual meeting in exceptional circumstances, what needs to happen first is a so-called Special General Meeting (SGM) in order to change the GYA's constitution.
On 6 April 2020, an email from the Executive Committee was dispatched to GYA's membership announcing the SGM and explaining the constitutional changes proposed. If you did not receive that email (), you can find the changes proposed by the Constitutional & Legal Committee in this document: CLC Proposal to allow virtual AGM (GYA Intranet, Login required).
Beginning now, the proposed changes can be discussed on the GYA Intranet. You are invited to ask questions and discuss the edits in this forum: Special General Meeting 2020 - Your voice is needed. (GYA Intranet, Login required).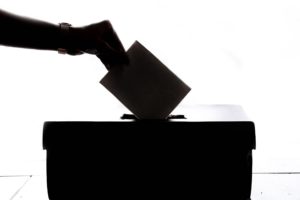 Between 04 and 11 May, you can then cast your vote. The exact way of doing so will be announced in due time with further explanation on procedure and general how-to's.
SGM, e-AGM, e-conference … ok, I'm confused
Yes, this might continue to be confusing. Let us quickly run you through what is what.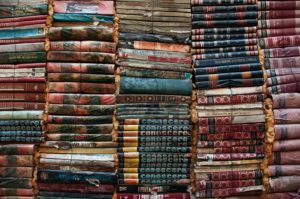 SGM
This abbreviation means Special General Meeting. It is a meeting – often virtual – of the General Assembly to make decisions that require quorum (Definition: the minimum number of members of an assembly or society that must be present at any of its meetings to make the proceedings of that meeting valid. Source: Google). Such an SGM has just been announced on 06 April 2020 (check your emails) to make the needed changes to the GYA's constitution and thus allow for an AGM to be held electronically.
Status of the SGM – Announcement emailed on 06 April 2020. Discussion has opened on the GYA Intranet. Voting to take place 04 May – 11 May 2020. (Mark it in your calendars)
E-AGM
The e-AGM stands for electronic Annual General Meeting. It is the meeting of the GYA members (thus the GYA's general assembly) held not in-person but remotely. Members (and alumni) will be connected through a range of platforms to allow for gathering, discussion, and decision making even when not all attendees are in the same place. This will also include electing a new Executive Committee and Co-Chairs.
Status of the e-AGM – Currently in preparation. Requires a constitutional change during the SGM. To take place 08 – 12 June 2020. Also: Mark your calendars.
E-conference
The e-conference is the virtual twin of the in-person conference. This is the public part for all members, alumni and external guests that revolves around a previously decided topic. This year the topic is Heal The Earth: Sustainable Development Goals in a Changing World, which in light of the raging Covid19 pandemic is more relevant than ever.
Status of the e-conference – Save these dates for remote participation: 29 June to 10 July 2020. Why two weeks? Because most interactions will be asynchronous, in the form of recorded talks, message boards and forums, where anyone can contribute, whenever you have the time in your own time zone. Some final discussions will be live (virtually of course); invitations with concrete dates and times will go out in the coming weeks.
Why not just skip the AGM 2020?
It is the single most important event of the GYA in a year. Skipping this year just because we cannot hold the AGM much like we would under normal circumstances would throw the GYA for a bit of a loop. These core elements of a GYA annual cycle are connected to AGMs:
The new members of 2020 become full members only after their official inauguration.
A new Executive Committee needs to be elected for the 2020 / 2021 year.
Outgoing members graduate to Alumni at an AGM.
Members get to know each other and their work in Member Lightning Talks.
Not to mention opportunities to make progress with working groups and activities, committees, or forge new ideas with your fellow members. With an e-AGM, this interaction will be different, but with your support and efforts, it will still be possible!

Fundamentally important questions continue to exist, despite current challenges to meet, and the voice of young scientists and scholars is needed more than ever. The GYA is excited to explore whether new ways of desiging remote meetings can better facilitate your cooperation throughout the year. While we don't envision replacing in-person AGMs, virtual meetings could be a sustainable means for NYA regional and international cooperation in the future, certainly reducing the carbon-footprint of a meeting immensely.
Calls
Submit your GYA-related discussion topic and shape the AGM discussion
The Annual General Meeting is the place where members stir the academy. "Which structures need to be strengthened? In what ways should the GYA be more or less active? How can communication be improved?" The Executive Committee is presently preparing topics for discussion, but also requests members' suggestions for the agenda. Please send your topics with a short explanation to no later than 26 April 2020.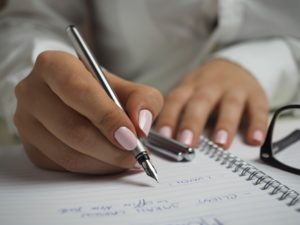 More Calls
Don't miss your chance to introduce to your fellow members what you do and love most in a Member Lightning Talk. In some ways, it is simpler than ever. Create a short video, prepare a slide or two, and then submit your talk now. Find out all the details here.
Are you a new member of 2020, or a 2019 new member who didn't attend the AGM? Then seize the incredible opportunity to join this year's virtual New Member Science Leadership Workshop (more here).
Prepare well ahead of time
Log into the Intranet, update your profile.
The GYA Intranet will play an important role in the upcoming e-meetings. Please make sure you have your login data available. If you cannot log in, please contact the Office at now.
Remember your profile is what everyone sees about you, as a young scientist as well as a GYA member / alumni. Through the Intranet you can update your profile so everyone visiting your profile page sees the most up-to-date version of your CV. Want to see the profiles of other members or alumni? Check these links: Members & Alumni.
Provide a legacy email address
Consider sending us an email of yours that is NOT tied to your (educational) institution. Automated notifications are often considered spam and don't make it to your inbox. We will need to work with automated emails to inform you of sessions and other things happening. A legacy email address is an address such as gmail, yahoo or hotmail.
Check our preparation lists to get ready for the e-AGM
What do you need to do? Preparing for a digital event – The GYA Checklist.
How-to's and other insights on all things e-meetings such as 'How to make a video using Zoom' or 'How to upload a video to youtube'. Need a how-to? Check this masterlist.
Inspirational Quotes
Renard Siew (Centre for Governance and Political Studies, Malaysia) joined  the GYA as a new member in 2019.
'I attended my first GYA meeting in Halle last year. And I must say that it superseded all my expectations and was certainly one of the best experiences of my life! I really appreciated the opportunity to have real conversations with both existing and new members across a diverse field of expertise during my time at the AGM. On a personal level, I was really inspired by some of the personal stories of GYA members and the journey they've taken to be the voice of young scientists. It just feels good to be able to have an honest moment and acknowledge some of the challenges faced by young scientists today. I realise that I'm not alone and with GYA there's always a great network of support. There's also an opportunity to explore and participate in different GYA projects. I'm currently involved in the Climate Change and Disaster Risk Reduction Working Group and just really enjoying the time bonding and working with experts across multiple countries. Really excited to see where this would take us in 2020!'
Once more, a lot of new things. Even more so, a lot of things that require your action. So please do fill in the (pre-)registration so we know whether you'll be able to attend at all. Do fill it in even if you're not considering to take part. The SGM most definitiely requires your attention. Only with you can the GYA continue and remain active and resilient even in these trying times.
Do check your login data! Have a look around the GYA Intranet. Only with you, your enthusiasm and your will to overcome even the current odds can the GYA be what it should be, and continue to give a voice to you, the young scientists around the world.
Sending all the best, and a heartfelt 'stay healthy'.
Your GYA Media Officer,
Kirsten (kirsten.geithner@globalyoungacademy.net)
Indicate your availability now.
Do you have experience organising or taking part in e-meetings? Contact the e-AGM organisers today and join the ongoing efforts with your expertise.