Introduction
Welcome back to Ticker #5. It's been a bit since the last issue - we hope the wait was not too long. A lot has happened in the meantime and we are working full steam ahead on putting together the upcoming e-AGM.
To help you prepare, this Ticker contains information on the e-AGM schedule so you can block times in your calendars. Within the upcoming seven days, we are planning to launch the e-AGM platform app: you'll find the first information on how best to use the app to connect with other members below.
You do remember that this year's e-AGM begins early June and the e-conference then follows later, at the end of June. So aside from important calls for both e-meetings, this Ticker includes updates on e-Conference planning and finally, a recipe to bring a "taste of India" into your own home - during the AGM week or anytime!
We would like to say thank you for the feedback we have received so far from over 100 GYA members and alumni on your availability to participate during the e-AGM week! If you haven't yet filled in the (pre)-registration, you can still do so, here.
e-AGM – Key dates to mark in your calendar
The e-AGM schedule this year looks different than the packed, in-person week we know and love, and it might still seem very abstract. Here are a few key dates and a link to a preview agenda:
Working Group and Project meetings:
During the week of 1-5 June and the week 15-19 June, WG leads will select time slots in coordination with and WG meetings will be visible on the agenda for all to join.
General Assembly meetings:
Three 2-hour live Zoom meetings for all GYA members are planned: on 9, 10 and 11 June from 12:00-14:00 UTC. Alumni and Advisory Board are welcome to join these, but may not vote in formal or informal voting procedures.
9 June, 12:00-14:00 UTC: Topic TBD
10 June, 12:00-14:00 UTC: How to improve the GYA?
11 June, 12:00-14:00 UTC: Brainstorming and discussion on topics of strategic importance for the year 2020/21
Elections: starting 9 June 9:00 UTC (there will be a broad window of time to vote ; several voting rounds may be necessary).
Calls: What can you do now?
Action 1: Apply for the North-South Interdisciplinary Project Grant
The 2020 call for applications for the GYA North-South Interdisciplinary Project Grant is now open! Use the e-AGM to start or solidify interdisciplinary ideas and complete your application.
Applications must be be submitted by Sunday, 28 June 2020. This GYA grant scheme, introduced in 2014, seeks to support the development of small-scale, innovative, curiosity-driven, blue-sky, exploratory research pilots or prototypes that unite researchers in developed and developing countries and cross-disciplinary boundaries. Each year, the GYA can grant up to 10,000 EUR to the selected project. Read more about the grant and how to apply here.
Action 2: Suggestions for topics of strategic relevance in the coming year
We would like to hear from members about possible topics of strategic relevance in the coming year. Which developments should the GYA react to, and why? For example, we have received a suggestion to issue a statement on antibiotic resistance. What topic(s) would you suggest the GYA should address? How should the GYA become active as a global group of early-career researchers? Please send your suggestions to by 25 May 2020.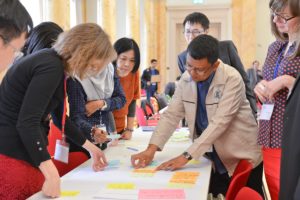 Action 3: Submit your Member Lightning Talks
Don't miss your chance to introduce to your fellow members what you do and love most in a Member Lightning Talk. In some ways, it is simpler than ever. Create a short video, prepare a slide or two, and then submit your talk now. Find out all the details here: Member Lightning Talks.
If you feel you don't have time to create the perfect talk right now, try to simplify. Check out the members' valuable tips on preparing your short talk here.
Action 4: Informal introductory videos
An easy, informal option to introduce yourself to new and fellow members is to record a short (less than 2 minutes), informal video using Zoom, introducing yourself, what you do, and in which areas you would like to work with other members.
HOW TO record videos? See our How-To Masterlist
HOW TO upload videos directly to the Office? See the GYA Media Collector
Action 5: Volunteer to facilitate small break-out discussions during live AGM discussion sessions.
Have you considered becoming a regional go-to person? It might not need more time than an hour every day of the AGM week to check in with fellow members / alumni from your region, exchange messages and possibly sit down for a coffee together. Please note – the EC / POC / LOC / Office cannot offer this kind of outreach the way you could. We need your help to energize this whole new incarnation of our annual meeting. Contact the organising team now:
Introducing the e-AGM platform: Whova
Whova is a networking and event app which combines many functions in one place. On this platform, we will post the e-AGM agenda, as well as WG reports and videos, EC reports, introductions to new members and much more.
You'll be able to connect directly to other members individually or in groups, by sending messages, chatting in forums and arranging online calls. All meetings and times, forums and shared documents will be linked within the embedded agenda on one platform.
Here is a brief introduction to the app: https://whova.com/resources/how-to-guide/user-tutorial/
Or just sign up and see for yourself as soon as we launch the AGM platform within the upcoming week! Registration to the app takes no more than 2 minutes.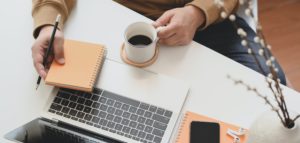 "Heal the Earth: Sustainable Development Goals in a Changing World": International Conference of Young Scientists – virtual meeting from 29 June to 10 July
E-Conference planning is ongoing, and invitations, a separate conference website and more information will be published in the upcoming weeks.
Thank you to the many GYA members who have been actively contacting renowned experts and actors in science and policy to send video greetings and messages on the conference topic to the GYA! (If you have questions about this, contact GYA member Robert Lepenies () and cc Kevin Bolte ().
The e-Conference will also be set up using the Whova event app (same app, different page), which members can access with their already-created accounts. For now, here is a draft preview of the planned themes, live wrap-up panels and overall schedule:
https://conference.globalyoungacademy.net/wp-content/uploads/sites/21/2020/05/E-conference-schedule.pdf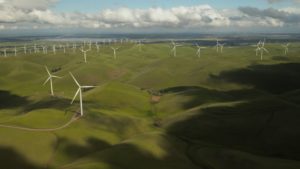 A Taste of India – Paratha
We may not be travelling to India, but you  can bring a taste of India into your own home. Try this recipe for paratha, provided and presented by GYA member Arya Shalini Subash (Food Engineering and Technology Department Institute of Chemical Technology, India).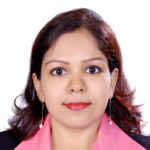 "I have made a simple recipe with ingredients available easily to anyone in any country, yet it is spicy and tasty. Paratha is a staple of India consumed everyday two times a day, at lunch and dinner. I completed my M Tech, PhD on Paratha – flat breads – and it is near to my heart."
Recipe to make paratha: https://agm.globalyoungacademy.net/wp-content/uploads/sites/17/2020/05/Paratha.pdf
Video presentation by Shalini on how to prepare and make paratha: https://www.youtube.com/watch?v=q6s0TURzK0U&feature=youtu.be
Any questions?
This digital meeting format is really new to many of us - and if you have questions, you are not alone! The Office is prepared to help and offer assistance wherever possible. Office hours for tech support will be built into the e-AGM agenda.
Need more? Check our guides and collections of helpful links here:
Inspirational Quotes
Shabana Khan (School of Planning and Architecture, India) joined the GYA as a new member in 2015.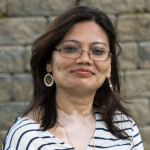 "A committed team can fulfill any dream. If you are a solo researcher with a global vision, you can find your alliance at the global young academy!
In my five years of membership, GYA gave me a unique opportunity to not just work with international researchers but also to understand their journey of life, career, and the tremendous contribution they make in this world. It also supported me to participate in various global events and to contribute both locally and internationally. I haven't come across any other association which has so much diversity and yet so well-connected members. I feel honored and grateful to be associated with it."
So we are wrapping up Ticker #5. If you're reading this, let me kindly ask you to return to the top where all the calls are posted. We need to hear from you, need your input - want to invite you to join the ranks to organise and build this exciting e-AGM and e-conference in 2020 with us - the EC, the POC / LOC and the Office.
Remember, never hesitate to contact us at the Office (specifically for Ticker / tech related inquiries, or Franziska and Sandra at info@globalyoungacademy.net) with your questions, thoughts and further input.
Sending all the best, and a heartfelt 'stay healthy'.
Your GYA Media Officer,
Kirsten