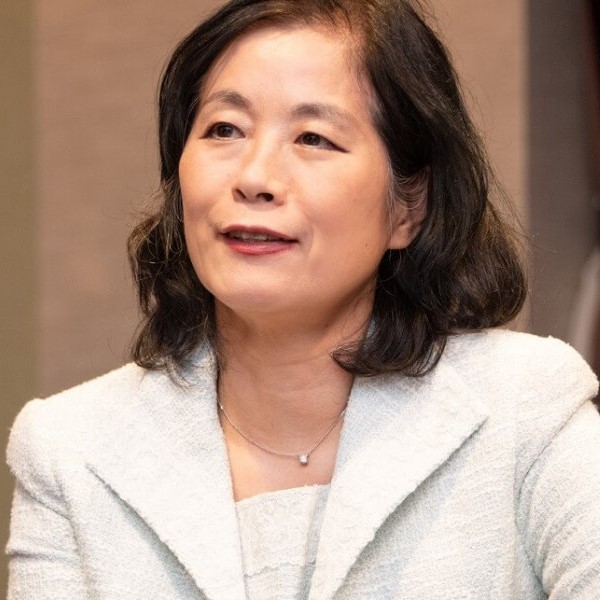 Motoko Kotani

President-elect, International Science Council
Motoko Kotani is Executive Vice President for Research, Tohoku University, Japan. Her interest has been in mathematics (geometric analysis), related to mathematical physics. She was awarded the 25th Saruhashi Prize for "Study of crystal lattice via discrete geometric analysis" in 2005. While she works in pure mathematics, she is active in communication with researchers in other scientific fields. She has led several big research projects bridging mathematics and materials science. Based on her experience and achievement both in research and management, she was appointed as Director of the Advanced Institute for Materials Research, Tohoku University in 2012, an institute with 200 researchers, first established under the national program "World Premier International Research Center Initiative" in 2007.
Kotani holds / held the following positions:
At Tohoku University: Executive Vice President for Research (April 2020-)/Associate Executive Vice President (2014-2019)/Principal Investigator (2011-)/Director (2012-2019), Advanced Institute for Materials Research/Professor (2004-), Mathematical Institute
At RIKEN: Executive Director (4/2017-3/2020)
Her social contributions are varied: Executive member, Council of Science, Technology and Innovation, Cabinet Office, Japan (2014-)/Member, Board of Governors, Okinawa Institute of Science and Technology School Corporation (2014-)/President of the Mathematical Society of Japan (2015-2016), board member (2008-2019)/Member of advisory committees of several national research institutes (such as National Institute of Advanced Industrial Science and Technology, National Institute of Informatics, National Institute of Information and Communications Technology, National Institute for Materials Science), RIKEN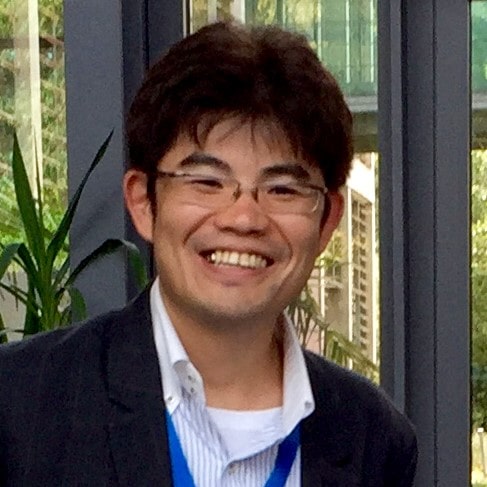 Akihiro Kishimura
Associate Professor, Department of Applied Chemistry, Faculty of Engineering, Kyushu University, Japan
Akihiro Kishimura received his Ph.D. degree of engineering under the supervision of Prof. T. Aida from the University of Tokyo in 2005. He joined the research group of Prof. K. Kataoka in 2005 as a postdoctoral researcher, and became an assistant professor in Department of Materials Engineering, Graduate School of Engineering, The University of Tokyo in 2006. Then, he moved to Kyushu University as an associate professor in 2013, and has been engaged as Executive Assistant to the President since 2020. He joined the Science Council of Japan in 2016, and worked as the chair of Young Academy of Japan from 2017 to 2020. He has been a member of the Global Young Academy since 2017.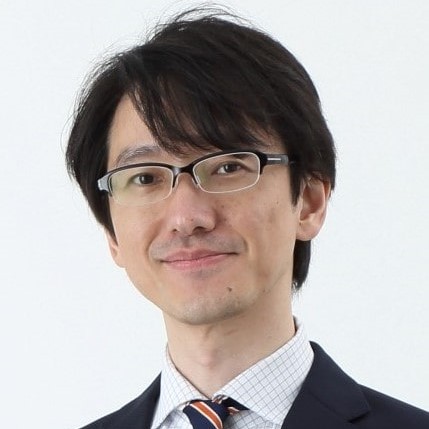 Masaki Nakamura       
Professor, Center for Education in Liberal Arts and Sciences, Osaka University / Graduate School of Humanities, Osaka University
Dr. Masaki Nakamura received his PhD degree from the University of Tokyo in 2005. After working as a research associate at Research Center for Advanced Science and Technology, The University of Tokyo, and as a research fellow at National Institute of Science and Technology Policy, MEXT, he assumed a post of Associate Professor at Osaka University in 2007. His research area is a wide range including Research Ethics, Science Communication, and the History of Science and Technology.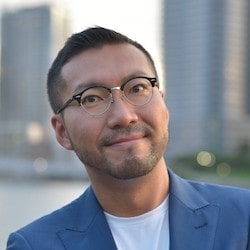 Ryoji Noritake
CEO, Board Member, Health and Global Policy Institute
Ryoji Noritake is the CEO, Board Member of Health and Global Policy Institute (HGPI), a Tokyo-based independent and non-profit health policy think tank established in 2004. He is a graduate of Keio University's Faculty of Policy Management, holds a MSc in Medical Anthropology from the University of Amsterdam, the Netherlands. He served as a Visiting Scholar at the National Graduate Institute for Policy Studies (2016-2020) and a member of Tokyo Metropolitan Government's Policy Discussion Roundtable for Super Ageing Society (2018). He is currently serving as a member of Salzburg Global Seminar's Advisory Council and various health related committees in Japan and the world.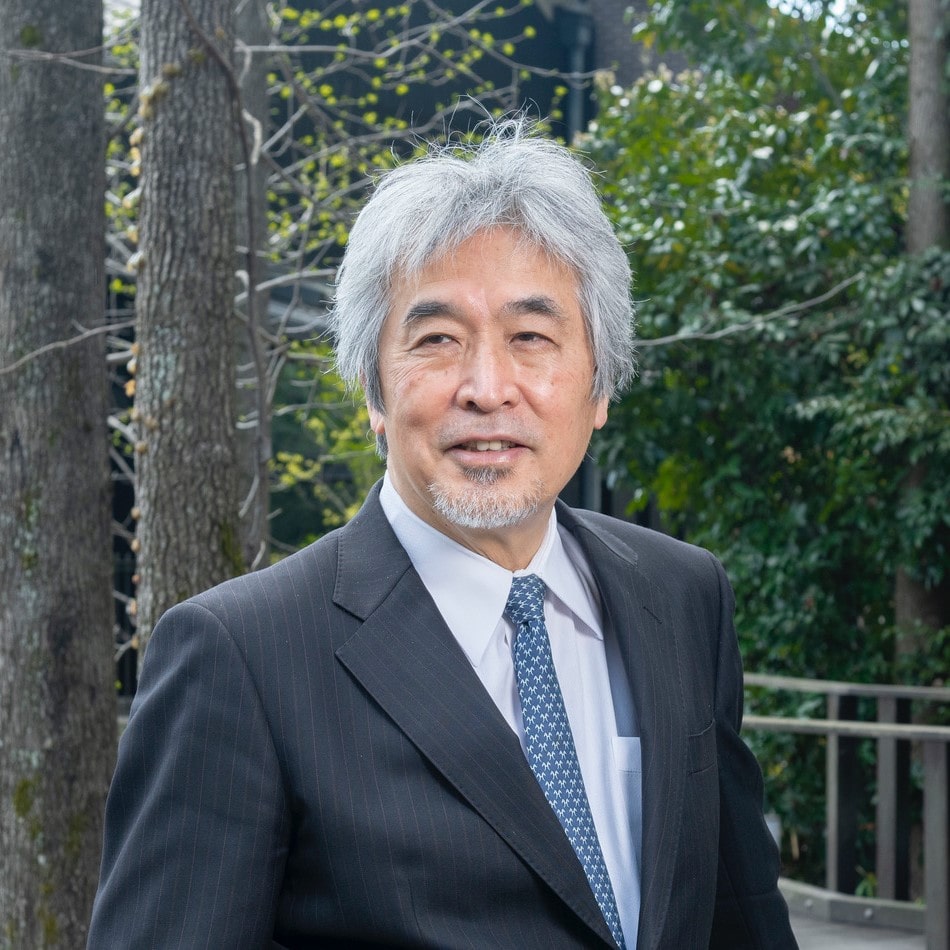 Juichi Yamagiwa
Research Institute for Humanity and Nature
Dr. Juichi Yamagiwa was a research fellow with the Japan Society for the Promotion of Science from 1980 to 1982. In 1982, he joined Kyoto University as a research fellow. From 1983 to 1988, he was a research fellow with the Japan Monkey Center. From 1989 to 1997, he was an assistant professor with the Primate Research Institute of Kyoto University. In 1998, he joined the Graduate School of Science at Kyoto University as an assistant professor and was promoted to professor in 2002. In 2011, he became the Dean of Graduate School of Science. In October 2014, he became President of Kyoto University, retiring from the position in September 2020.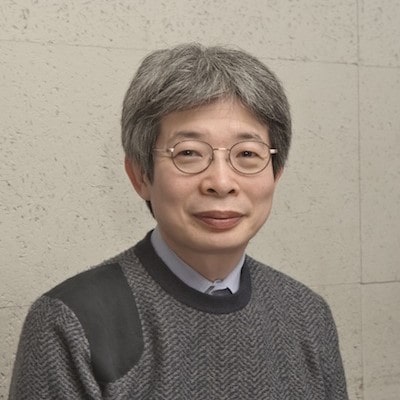 Oriza Hirata
President, Professional College of Arts and Tourism
Oriza Hirata graduated from Humanities Division, College of Liberal Arts, International Christian University. Hirata was a professor of theater at Obirin University from 2000 to 2006, where he pioneered a new theater education program which is comprehensive as well as open to society. Hirata moved to Osaka University Center for the Study of Communication-Design in 2006, where he now focuses on "how to develop communication ability through education".
His method and activities have drawn much attention in Japanese teaching circles around the world, and he has been invited to give workshops and lectures in many countries.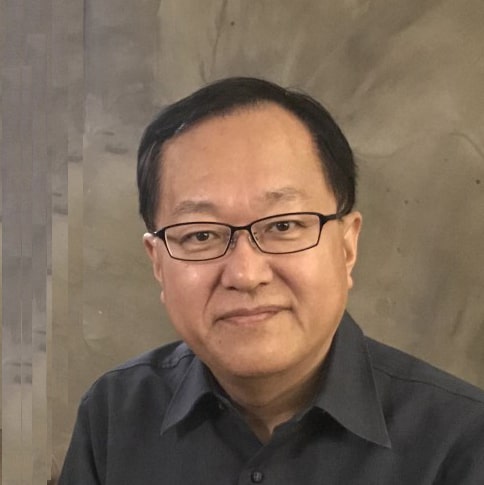 Takeru Sakai
Professor, Campus Planning Office, Department of urban design, planning, and disaster management, Kyushu University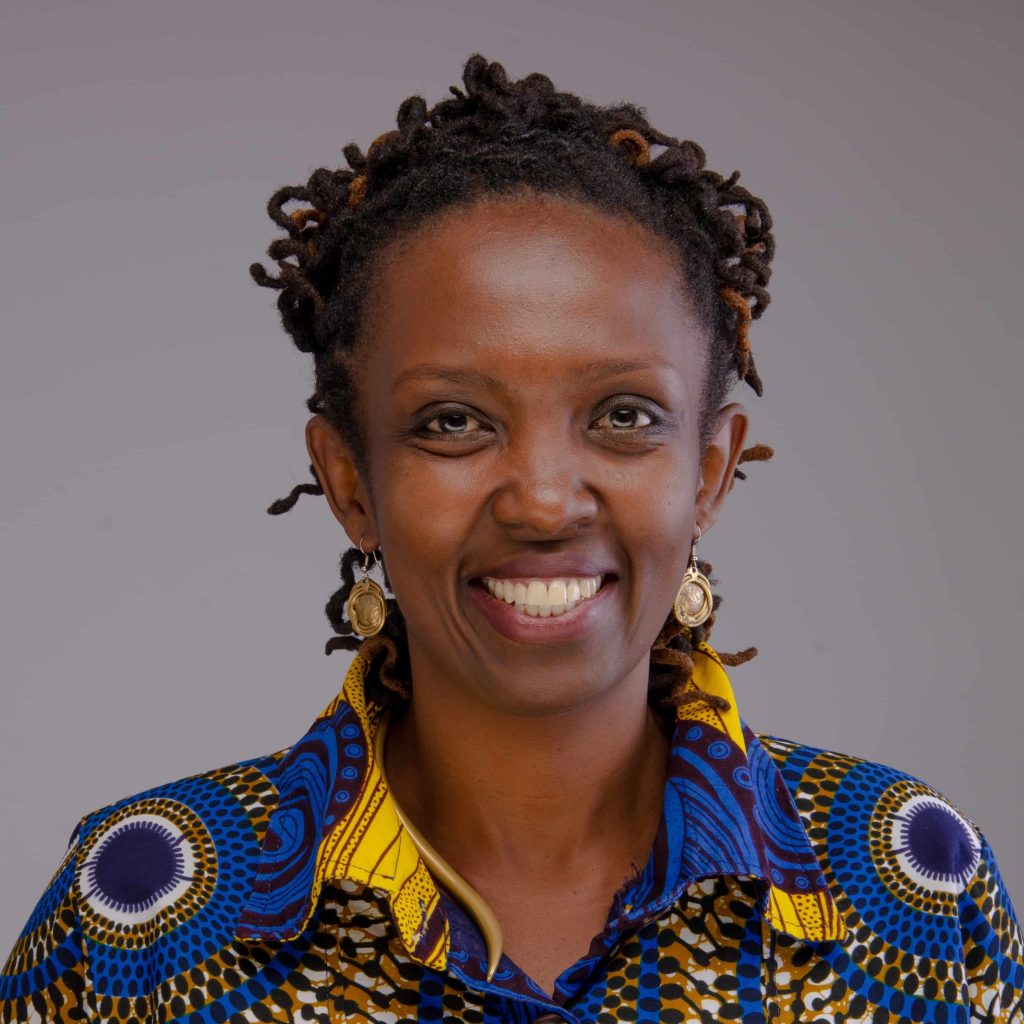 Connie Nshemereirwe
Past Co-Chair, Global Young Academy
Dr. Connie Nshemereirwe is an independent science and policy facilitator, and acts at the science-policy interface as a trainer, writer and speaker. She is on the Director of the Africa Science Leadership Programme (ASLP) based at the University of Pretoria in South Africa. She is also currently a member of the Technical Advisory Group of the Global Commission for Science Missions for Sustainability, and participates in various other global, continental and national science advice processes. In 2022 she launched a video podcast titled "A is not for Apple", through which she explores ways by which to transform Africa's education challenges.
She completed a master's degree in the design of education and training systems at the University of Twente in 2004, later followed by a PhD in Educational Measurement at the same University in 2014.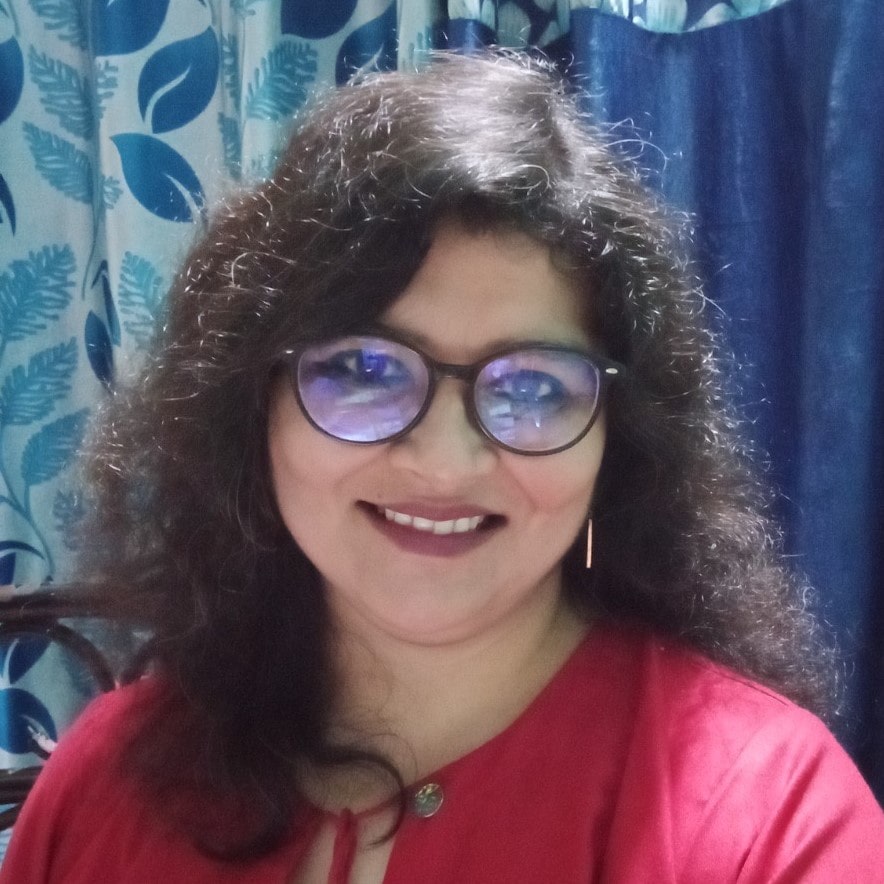 Anindita Bhadra
Department of Biological Sciences, Indian Institute of Science Education and Research Kolkata, India
Dr. Anindita Bhadra is a behavioural biologist at the Department of Biological Sciences, Indian Institute of Science Education and Research Kolkata, India. She studies the behaviour, ecology and cognitive abilities of dogs using the free-ranging dogs in India. Dr. Bhadra is the recipient of the INSA young scientist award, SERB women excellence award, IAP young scientist award and the Janaki Ammal National Women Bioscientist award Young category. She was the founding Chair of the Indian National Young Academy of Science (INYAS) in 2015-18. She is the immediate past Co-Chair of the Global Young Academy. She is currently the Associate Dean of International Relations and Outreach at IISER Kolkata. She is highly engaged in science outreach, communication and policy. A mother of two, she is also a professional thespian.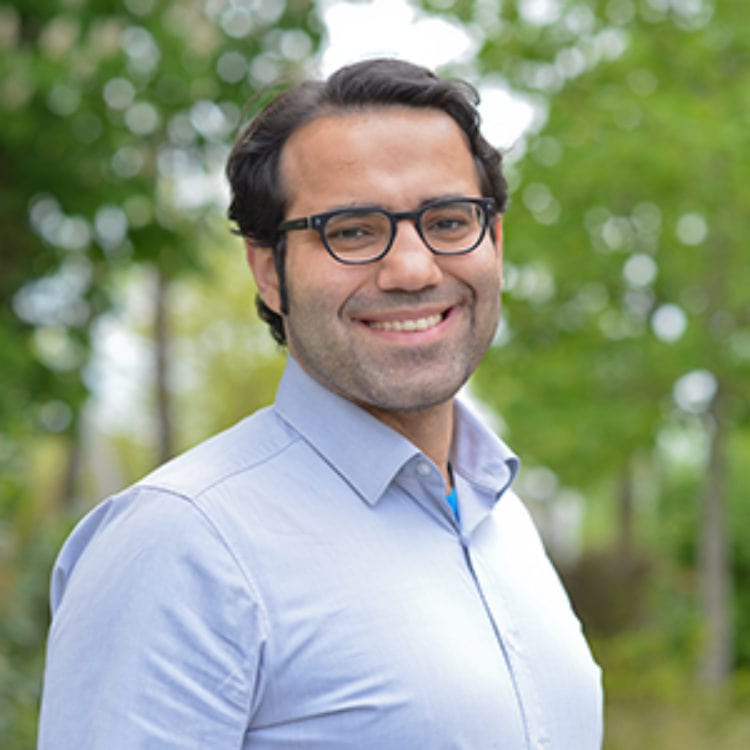 Michael Salib
University of Stuttgart, Germany
Prof. Michael Saliba is a full professor and the director of the Institute for Photovoltaics (ipv) at the University of Stuttgart, with a dual appointment at the Research Center Jülich, Germany. His research focuses on a deeper understanding and improvement of optoelectronic properties of photovoltaic materials with an emphasis on emerging perovskites for a sustainable energy future. Since 2021, Michael is the Speaker of the DFG Graduate School (GRK) 2642 for "Quantum Engineering". In 2022, he was awarded a Starting Grant by the European Research Council (ERC).
Previously, Michael was at TU Darmstadt, Fribourg University and a Marie Curie Fellow at EPFL, Switzerland with research stays at Cornell and Stanford. He obtained his PhD at Oxford University and MSc degree at Stuttgart University together with the Max Planck Institute for Solid State Research.
Michael has published numerous works in the fields of plasmonics, lasers, LEDs and perovskite optoelectronics. He is listed as ISI Highly Cited Researcher since 2018. He was awarded the Heinz-Maier-Leibnitz prize by the German Research Foundation (DFG) and named as one of the World's 35 Innovators Under 35 by the MIT Technology Review. He is a Member of the German National Young Academy (Junge Akademie, hosted by the BBAW and Leopoldina).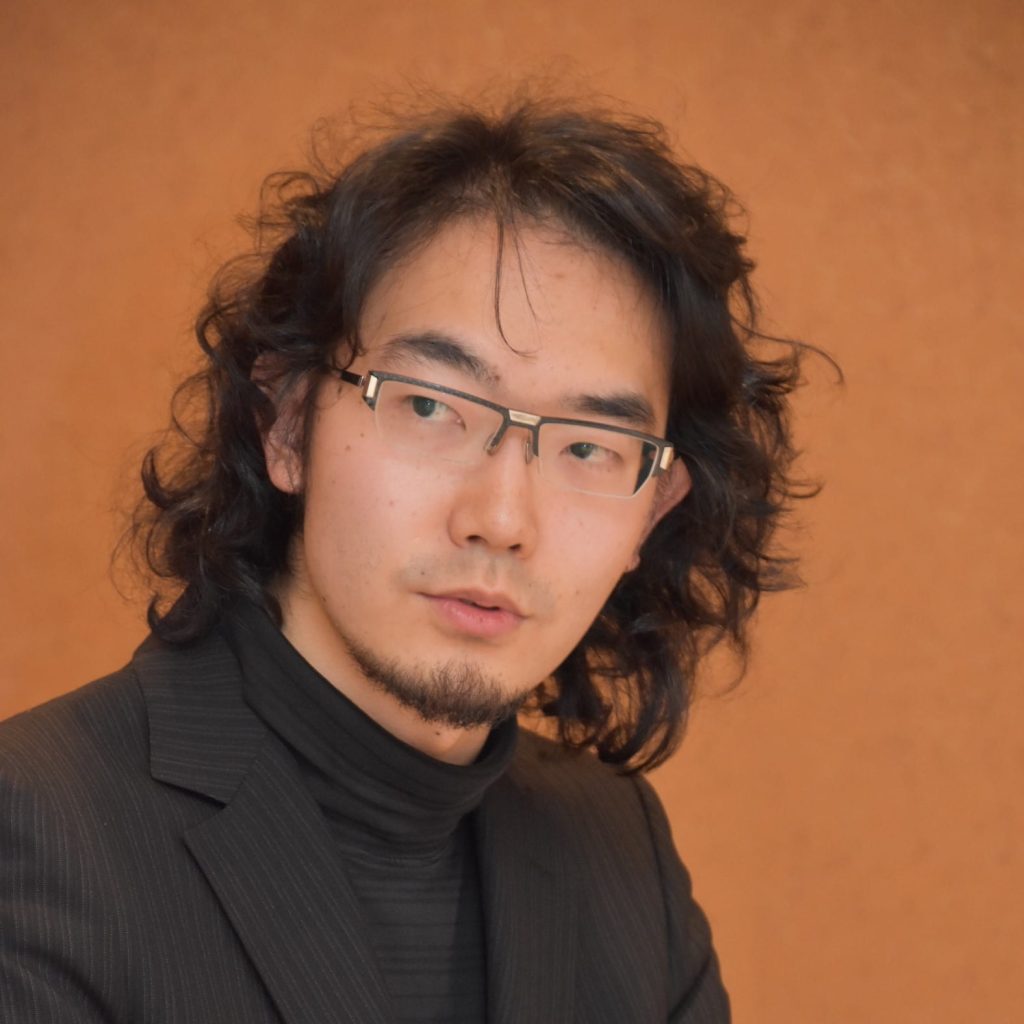 Dohjin Miyamoto was born in Tokyo in 1989. He received his PhD in Science from the University of Tokyo in 2019. He works as a writer while engaging in science fiction research at university. He has written criticisms on literature, movies, and video games. He has also developed and conducted workshops on the use of science fiction in business and education at various Japanese companies.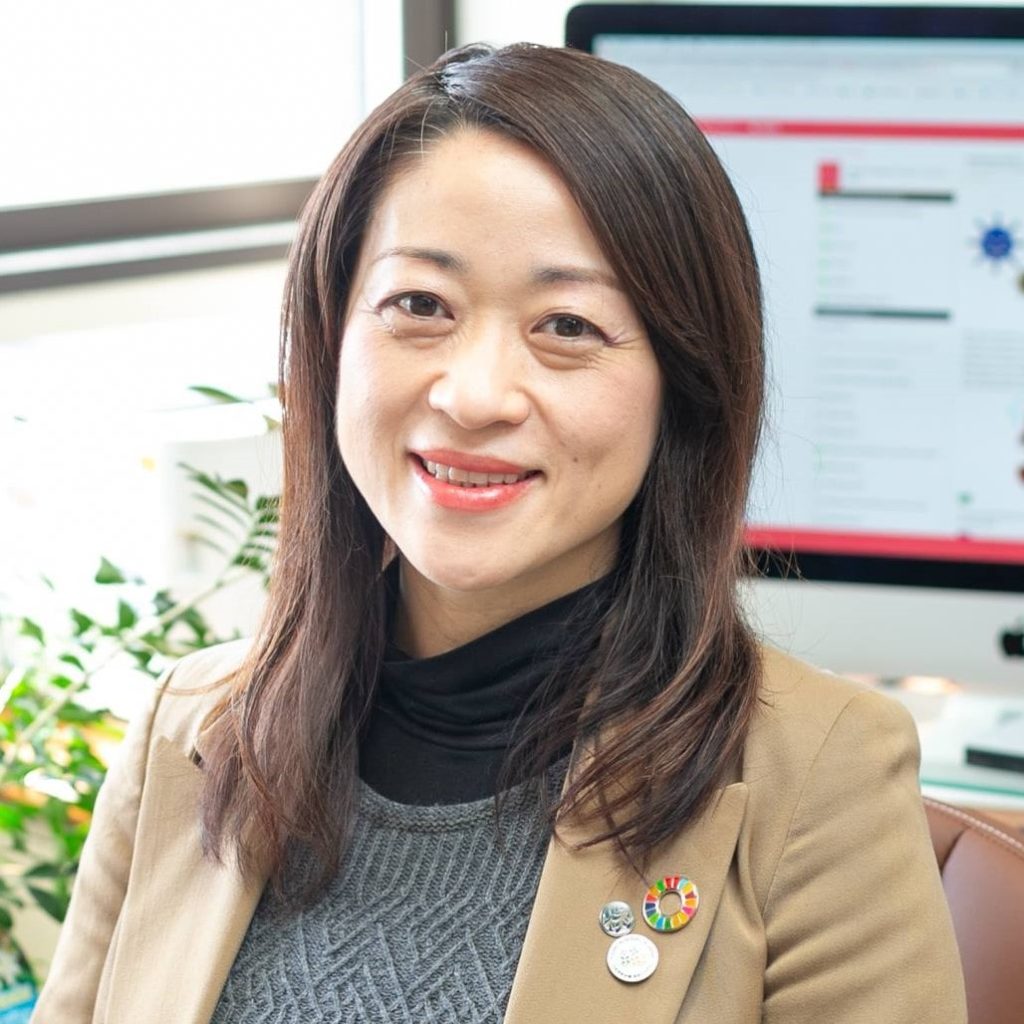 Yoko Shimpuku 
Vice President (International Public Relations)/Professor, Graduate School of Biomedical and Health Sciences, Hiroshima University
Yoko Shimpuku is a midwife by profession and specializes in Global Health Nursing, conducting field research in Tanzania to improve maternal and child health. Her research work includes development of education for adolescents, pregnant women and families as well as midwives using information communication technology. As a former Executive Committee of the Global Young Academy and a member of the Science Council/Young Academy of Japan, she has been contributing to discussion and statements for a wide scope of scientific and social issues such as post pandemic recovery, SDGs, etc. at the IAP Conference, STS Forum, G Science, and S20. She was recently recognized as one of "the 100 Outstanding Women Nurse and Midwife Leaders" by WHO, UN, and other international organizations.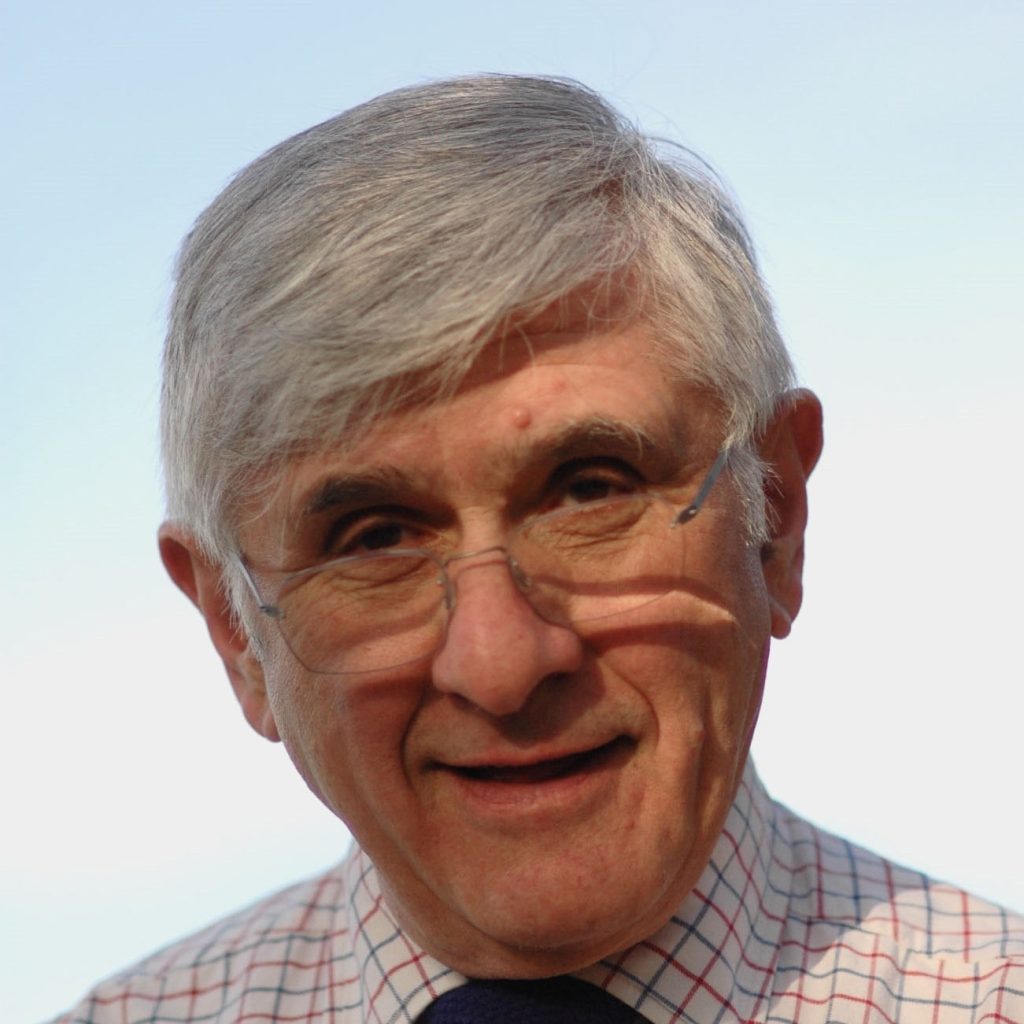 Dennis Sherwood
The Silver Bullet Machine Manufacturing Company Limited
Dennis read physics at Clare College, Cambridge, has an MPhil (Molecular Biophysics and Biochemistry) from Yale University, and a PhD (Biology) from the University of California at San Diego. He was a consulting partner at Deloitte Haskins + Sells for twelve years, and subsequently Managing Director of the UK operations of SRI Consulting. Dennis is the author of fifteen books, including Smart Things to Know about Innovation and Creativity, How to be Creative – A Practical Guide for the Mathematical Sciences (co-authored with Professor Nicholas Higham FRS), and Creativity for Scientists and Engineers.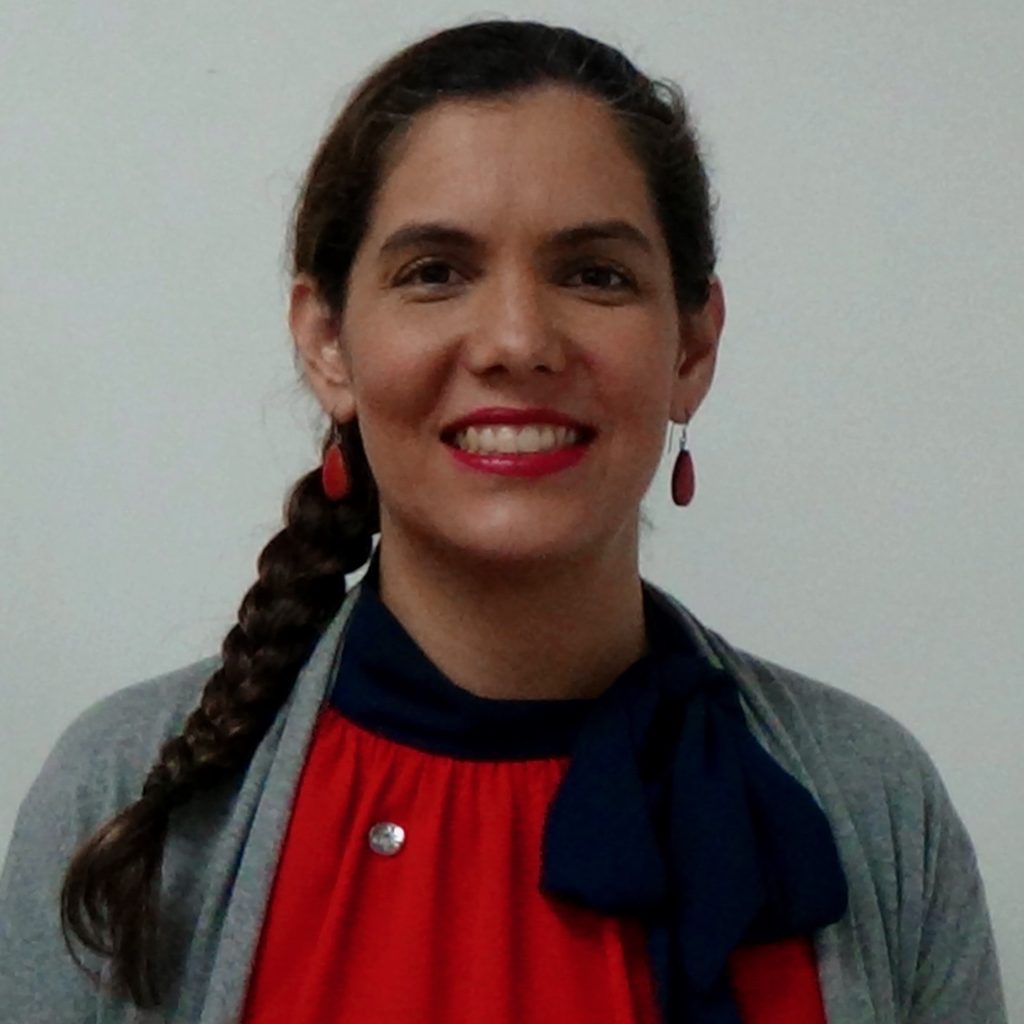 Sandra Lopez
Department of Research in Virology and Biotechnology, Gorgas Memorial Institute for Health Studies
Dr. Sandra López Verges received her Ph.D. in Microbiology speciality Virology (2007) at the Université Paris 7 Denis Diderot, Ecole Normale Supérieure d'Ulm and Pasteur Institute in France. As her research focuses to understand viral infections and the virus-human host interactions, she complemented her expertise in Virology with a post-doctoral training in Immunology at the University of California San Francisco. She is now back to Panama and became Senior Health Researcher and the Chief in charge of the Department of Research in Virology and Biotechnology at the Gorgas Memorial Institute of Health Studies (ICGES) in 2020. Dr. López is committed for Women in Science as she has helped organised an annual Panama National UNESCO-L'OREAL award with SENACYT, L'OREAL and UNESCO in 2017 to encourage young women pursuing scientific careers in her country.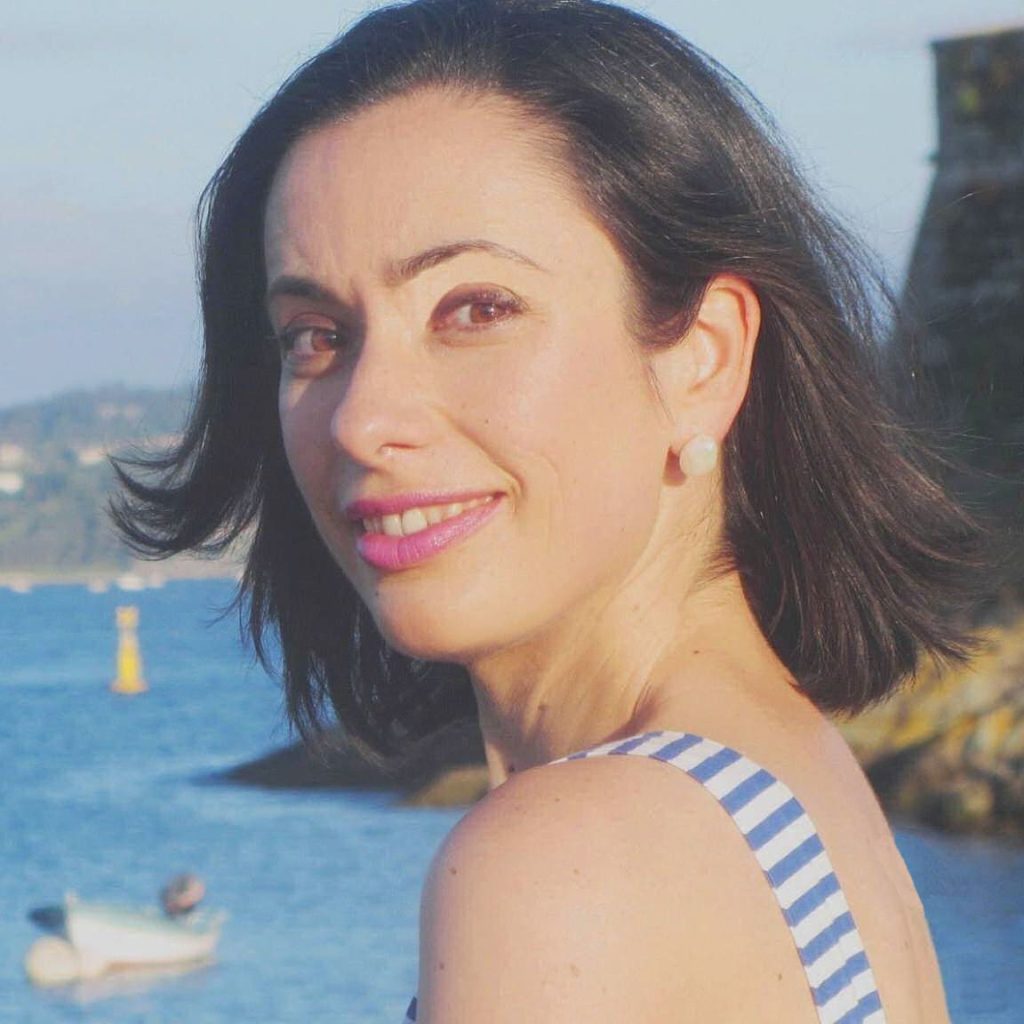 Cristina Blanco Sío-López
Ca' Foscari University of Venice
Dr. Cristina Blanco Sío-López is Marie Skłodowska-Curie Senior Global Fellow and Principal Investigator (PI) of the EU Horizon 2020 research project NAVSCHEN at the Ca' Foscari University of Venice.
She previously was Assistant Professor in European Culture and Politics at the University of Groningen and 'Santander' Senior Fellow in European Studies at the European Studies Centre (ESC) – St. Antony's College of the University of Oxford, where she remains a Senior Member.
She is Executive Committee Member of the Global Young Academy (GYA) 2021-2022, Fellow of the Young Academy of Europe (YAE) and Full Member of the Young Academy of Spain.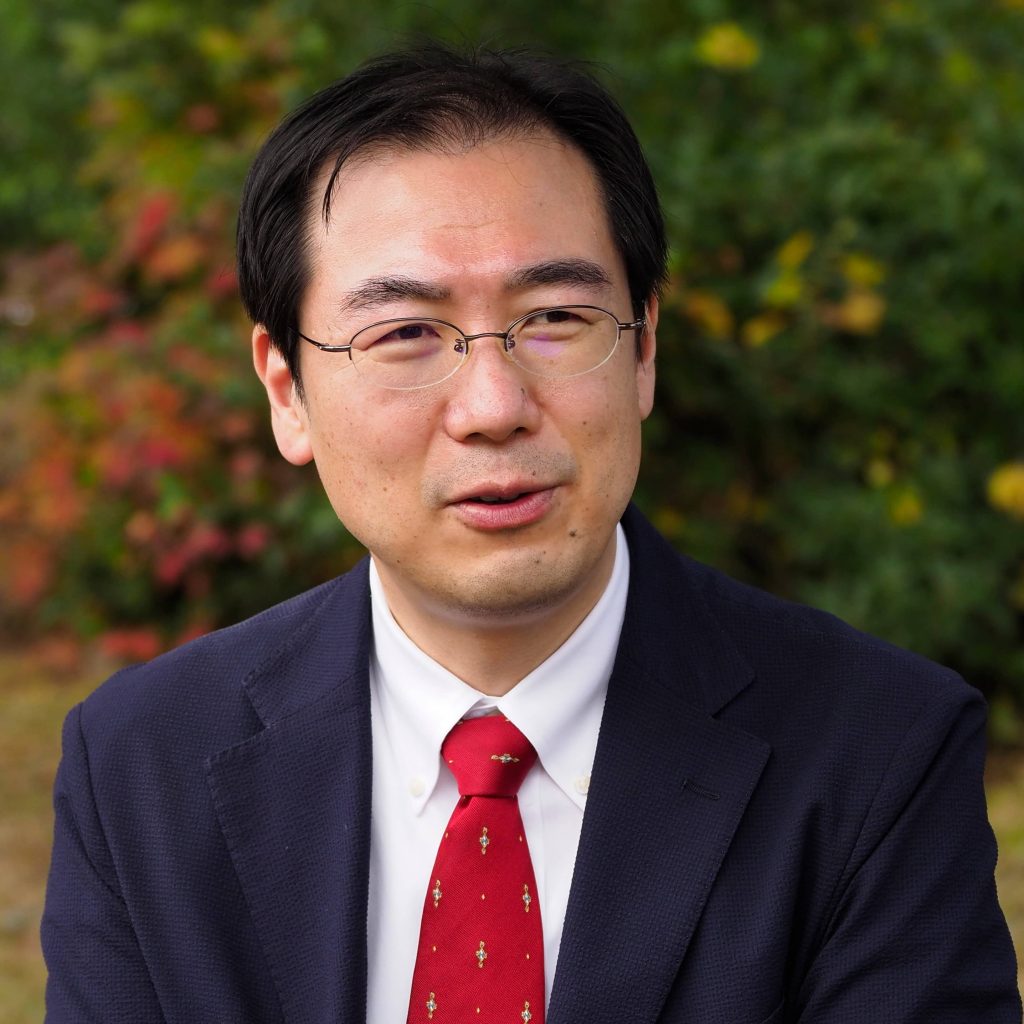 Mitsunobu Kano
Vice Executive Director, Dean of School of Pharmaceutical Sciences and Professor, Okayama University
Dr. Kano graduated from and started research activity in University of Tokyo, did his clinical residency in St. Luke's International Hospital, and is now Professor, Dean of School of Pharmaceutical Sciences and Vice Executive Director in charge of the SDGs in Okayama University. As the latter role he led the university to be awarded by the Japanese government for achieving the SDGs. Meanwhile he led to establish a new interdisciplinary graduate school focusing on the health care systems involving faculties from medical sciences, engineering, social sciences, and humanities, started in April 2018. He was the former Deputy Chair of the Young Academy Japan, and a former Executive Committee member of GYA. In Japanese government he was the first Science and Technology Co-Advisor to Foreign Minister of Japan from 2019 to 2022 and is a Council Member of Science Council of Japan since 2021.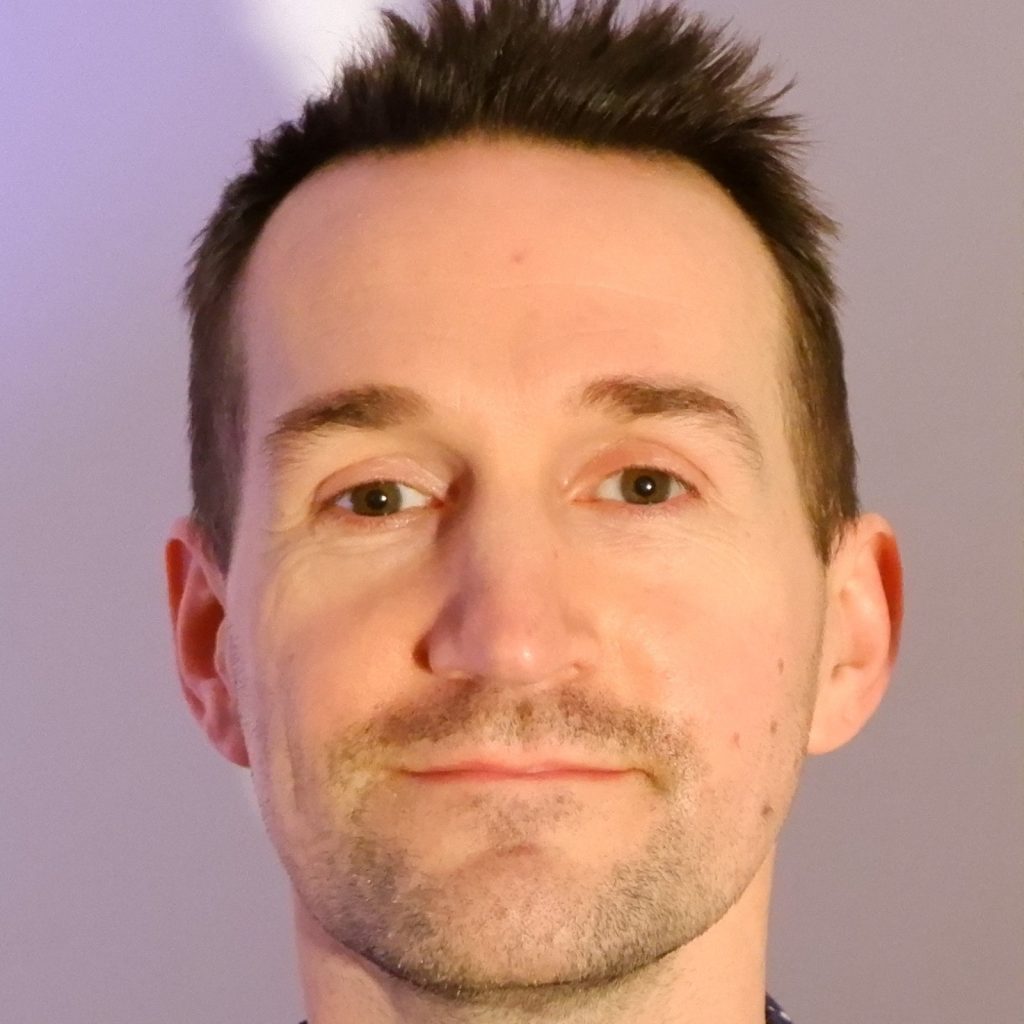 Rob Jenkins
Professor, Department of Psychology, University of York
Rob Jenkins received his PhD in Psychology at University College London. He is a cognitive psychologist. He uses experimental methods and data analysis to examine problems in practical ethics. Many of the most pressing problems facing humanity are human in origin. He is interested in general principles of decision making and behaviour that expose humanity to these risks, especially extinction risks such as nuclear war, pathogen release, and misaligned AI. Ethical consideration of others (humans, robots, rocks) often depends on whether or not we view them as conscious. His research examines cues that inform attribution of consciousness to others in everyday life.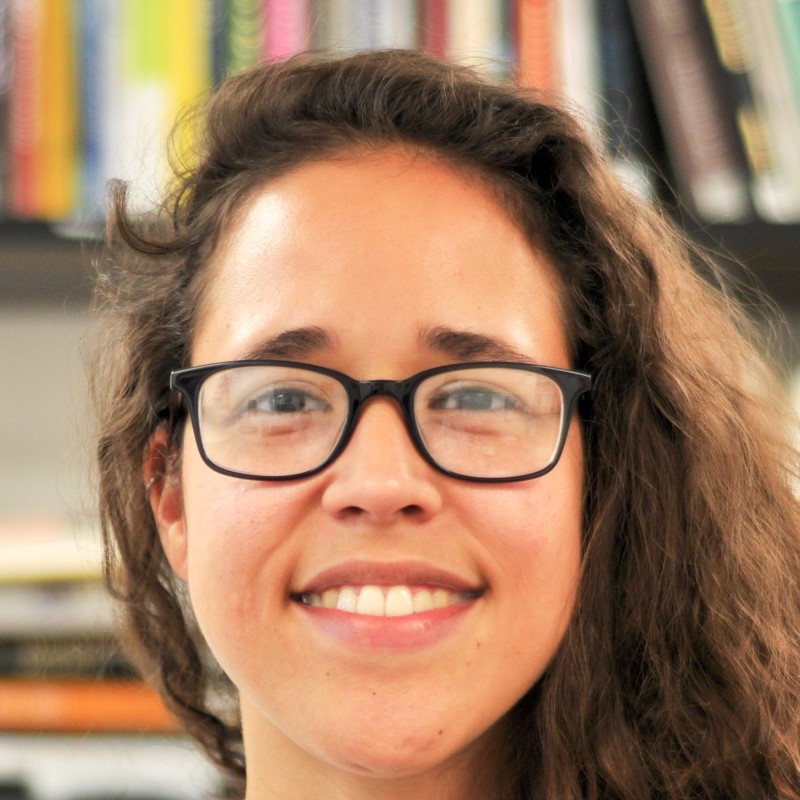 Lissette Lorenz

PhD candidate, Cornell University
Lissette Lorenz is a rising 6th year doctoral candidate in Science and Technology Studies at Cornell University. She studies the socio-ecological impacts of nuclear disasters on more-than-human communities in the age of the Anthropocene, the current period of Earth's history marked by increasing planetary instability due to anthropogenic activities. She is interested in using experimental forms of qualitative methods to address the multiple existential crises that face Earthlings today. She is a 2019-2023 National Science Foundation Graduate Research Fellow.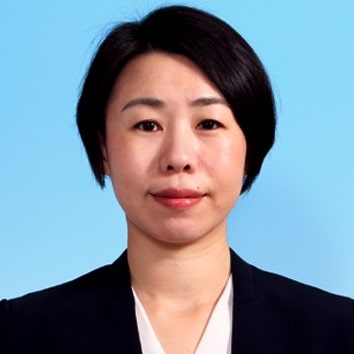 Asami Oue
Lecturer, Department of Business Management, Faculty of Commerce, Fukuoka University
Dr. Asami Oue is an Industrial-Organizational Psychologist and a Lecturer and member of the Citizen Science Research Center at the Faculty of Commerce, Fukuoka University. In her research, she has explored the relationship between in/extra-role behaviors, especially innovative behavior, and motivation in organizations. Her current research focus is on multiple motivations in citizen science, which she is undertaking with members of the Citizen Science Research Center. Dr. Oue has published and presented several papers for Japanese and international social psychology conferences, including the Japanese Association of Industrial/Organizational Psychology and the Asian Association of Social Psychology.